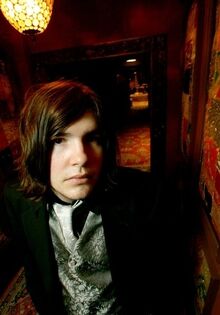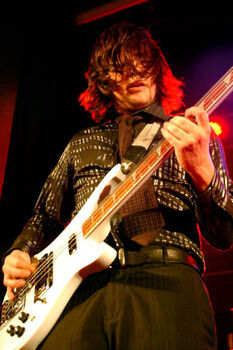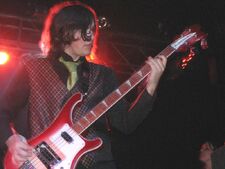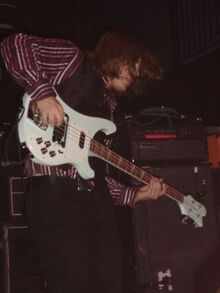 Brent Wilson is an American musician who was the original bassist of Panic! At The Disco. He was in the band from 2004 - 2006. He played shows with the band from August 2005 - May 2006, including shows in Japan, Germany, France, and 2 UK tours.
Wilson had played with Ryan Ross and Spencer Smith in their previous bands Pet Salamander and The Summer League. He met Brendon in guitar class and asked him to join their band.
It was announced on May 17 that Brent had been kicked out of the band. He stated that he didn't want to leave and it was a complete surprise to him. In an interview with Alternative Press in 2008, he said "I think the reason why [Panic] got the perception I wasn't into doing things that bands do is because I'm a very private person. A lot of times I would be spending time by myself, or there would be times when my brother or other family members would come to shows. I'm very close with my family, so there would be times where I would be with them rather than hanging out with the band. As far as I'm concerned, that's just keeping sanity." He has also kept in touch with Spencer as he says "I hung out with Spencer [Smith] recently. He's totally awesome. I'm not bitter - I wish them all the best."
Ad blocker interference detected!
Wikia is a free-to-use site that makes money from advertising. We have a modified experience for viewers using ad blockers

Wikia is not accessible if you've made further modifications. Remove the custom ad blocker rule(s) and the page will load as expected.